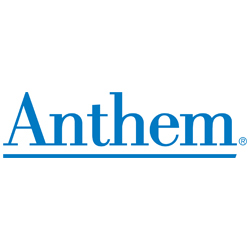 Customer Care Representative (WORK FROM HOME)
Sorry, this job has expired.
Mason, OH
Immediate work-from-home job opportunities with Anthem. As a Customer Care Representative, you will act as a trusted advisor and educator on health care-related inquires. You will guide our customers to a better healthcare experience, working every day to make healthcare easy by the service you provide.
We are holding interviews this week. $500 Sign-On Bonus for new hires. Would you like to be a part of this exciting team, and make a difference in someone's life and help make healthcare easy? Don't miss out, Apply today!
At Anthem, our team is comprised of the best and the brightest from diverse experiences, cultures, and backgrounds. The differences we each bring to the table are a part of what makes our company so successful. Meet some of our team members, hear their stories, and learn more about careers with Anthem, click here:
Here's what Anthem offers you:
A career path with opportunity for growth
Ability to obtain your Associate's or bachelor's degree paid for in full or further your education with tuition reimbursement.
Affordable Health Insurance, Dental, Vision and Basic Life
401K match, Paid Time Off, Holiday Pay
Competitive starting salary - Starting at $15 an hour.
Quarterly incentive bonus and annual increases plan based on performance.
Here's what a typical day may look like:
From the moment you log in, you'll be focused on proactively resolving our members and/or providers questions and concerns using computer-based resources to find answers
You will guide members and providers with their healthcare needs by explaining benefits, solving claim concerns, helping find a doctor via telephone calls, online chats, or e-mails.
You will partner internally to create a seamless experience for our customers and resolve potential issues.
Qualifications:
High school diploma (or GED equivalent).
1 year of experience in customer service.
Excellent communication both verbal and written
Excellent problem-solver with a passion for serving others and the ability to be empathetic.
True customer advocate willing to listen and find creative solutions; a desire to go above and beyond to help resolve members questions at the first point of contact.
Maintain composure and able to multi-task, navigating multiple computer applications and working efficiently while communicating and serving the customer.
Strong work ethic and sense of responsibility to your teammates and our members, demonstrated by the simplest things like being on time and available to meet member's needs, to being accountable for commitments made to customers or others and ensuring follow-ups are completed.
Flexible, adaptable, and a quick learner.
Ability to work 8-hour shift from home with internet access and a quiet and private workspace
Due to the current COVID-19 (coronavirus) pandemic, this position will require you to work remotely from your home with the flexibility to return to a regular, in-office work environment. As we continue to monitor guidance from CDC and state officials there may be times you would need to report to the office on a monthly or quarterly basis for team meetings or engagement activities.
Anthem, Inc. is ranked as one of America's Most Admired Companies among health insurers by Fortune magazine and is a 2019 Diversity Inc magazine Top 50 Company for Diversity.
Your Talent. Our Vision. At Anthem, Inc., it's our powerful combination, and the foundation upon which we're creating greater access to care for our members, greater value for our customers, and greater health for our communities.
This is an exceptional opportunity to do innovative work that means more to you and those we serve at one of America's leading health benefits companies and a Fortune Top 50 Company.
Join us and together we will drive the future of health care. 
Apply today to begin your journey to learn more about careers with Anthem and what we have to offer you. $500 Sign-On Bonus. Don't miss out. Job Posting expires 7/26/2021.
85237195